Wellness and Benefits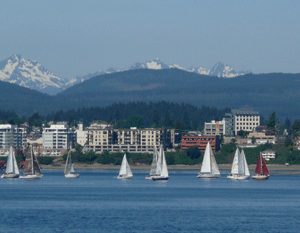 At Harrison Medical Center, our employees make a positive difference in the lives of our community members every day. In order to be effective in their roles, we need to encourage our employees to live a happy and healthy lifestyle. That is why we offer a comprehensive benefits package to help our employees create an effective work/life balance.
Some of our benefits include:
Comprehensive medical plans
Dental coverage
Vision coverage
Flexible spending accounts (for eligible groups)
Health Savings Account (HSA)
Life & Disability benefits
Employee Assistance Program (EAP)
Retirement benefits with the opportunity to build more retirement savings
Tuition reimbursement program
Paid time-off (PTO) programs which include annual and sick leave or personal time off (PTO)/extended illness bank (EIB)
At Harrison Medical Center, we encourage our employees to become an active participant in managing their health and healthcare. In order to assist employees with this task we offer a wellness program through Fresh Start free of cost. The Fresh Start program focuses on weight management, increasing physical activity, and reducing chronic health problems. Employees can choose to participate as much or as little as they would like. There are many ways to benefit from this program:
Personalized wellness program - With Fresh Start's online program, employees can customize a plan to help them reach their personal wellness goals.
Food and exercise logs - Online tracking logs to help participants stick with their plan.
On-site exercise room - Employees can fit workouts into their busy day with Harrison's on-site exercise room, available 24 hours a day.
Quarterly wellness challenges - Join one of Fresh Start's fun wellness challenges that can help employees reach their goals.
Pedometers - Complete an online Health Risk Assessment to receive a free Fresh Start pedometer.
And much, much more...