Why Harrison Medical?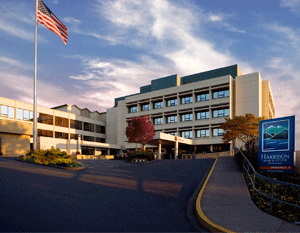 If you want to be a part of a team of people who are committed to excellence and believe they should work hard every day to provide exceptional health care, then you should consider a career with Harrison Medical Center. At Harrison, you will have the opportunity to utilize your unique skills in an environment where you are supported and surrounded by people who care.
At Harrison, we take tremendous pride in the special relationship we have with the communities we serve. As the only hospital in Kitsap County, we have a unique opportunity as neighbors taking care of neighbors to see how the combined efforts of every Harrison employee positively affect the quality life in our community. In return, the community continues to show support for Harrison by sponsoring programs like Great Nurses for a Great Community through the Harrison Foundation.